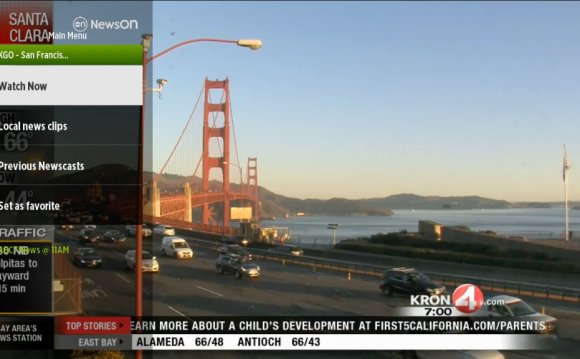 No Falling Nexstar for DISH
Nexstar threatens to remove 60 stations in 46 cities from DISH customers in December but grants three extensions before finalizing an agreement with no disruption of service.
Cox Double-Crosses Telco Customers
Despite its own cable systems suffering multiple station blackouts, Cox's station group pulls FOX affiliate WFXT in Boston from all Verizon FiOS customers for a week starting on Thanksgiving.
Comcast Holds Sports Fans at Bay
Comcast Sports Networks threaten to keep DISH customers in California's Bay Area, Chicago, Boston and elsewhere from seeing their favorite teams but extends CSN Chicago, CSN New England, CSN Bay Area and CSN California to begin December.
CBS Tunes Out DISH, Limits Ad-Skips
CBS removes its local stations, Showtime, CBS Sports Network and other channels from DISH customers' homes for 12 hours to begin December but returns them once DISH increases payments and limits customers' ability to fast-forward through commercials on CBS shows.
Viacom
Viacom pulls Nickelodeon, Comedy Central, MTV, VH1 and its other networks from approximately 1.2 million Suddenlink customers across Texas, West Virginia, Louisiana, Arkansas, North Carolina, Oklahoma, Arizona, California, Missouri to start October, demanding families pay 50 percent more to have back several channels that have lost as much as 30 percent of their popularity. Viacom pulled the same channels from mid-sized cable operator Cable One, which has since abandoned them, and tried to stop DIRECTV customers from getting its shows on television and also online for over a week in summer 2012.
Raycom Threatens DIRECTV Customers with 2014 NFL Openers
Raycom Media blacked out DIRECTV customers living in 38 different cities for nearly seven days to start the new 2014 NFL season in September, costing Green Bay Packers and Seattle Seahawks fans and the rest of the nation the NFL primetime season opener, as well as several top college games. Raycom denied its stations into millions of DIRECT customers' homes to try to force everyone to pay more than double just to get Raycom's local ABC, CBS, FOX or NBC affiliate back.
Raycom pulls 2013 NFL Playoffs from Cox Customers for 250% Boost
Demanding a more than 250 percent mark-up from all Cox Cable customers, Raycom Media welcomed the 2013 New Year by blacking out families in Ohio, Louisiana, Florida, Arizona, Raycom's home state of Alabama and elsewhere on the eve of the NFL playoffs. Raycom returns the stations four days later.
Dispatch Video "Pulls a Lucy" on Colts, Seahawks and NFL Fans
Dispatch Video, owner of WTHR-NBC in Indianapolis and WBNS-CBS in Columbus, Ohio, threatened to withhold both stations from DIRECTV customers' homes while demanding a more than 400 percent price increase to bring them back. Shortly before the 2014 primetime NFL opener on NBC, Dispatch returned the national Green Bay Packers vs. defending Super Bowl champion Seattle Seahawks showcase, ending the nearly four-day blackout.
Raycom Goes Dark on DISH for 400%-Plus Bonus
Raycom Media demands DISH customers pay more than four times more to still receive their local ABC, CBS, FOX or NBC stations amid 53 Raycom stations affected in 36 cities. Raycom returns the stations after an eight-day standoff in August 2013.
Hearst Goes Dark Overnight Hearst blacked out all of its stations to 2 million DISH families living across 29 different cities, but only for 14 hours when most ABC, CBS and NBC fans were already in bed.
See also:
Source: directvpromise.com
Share this Post