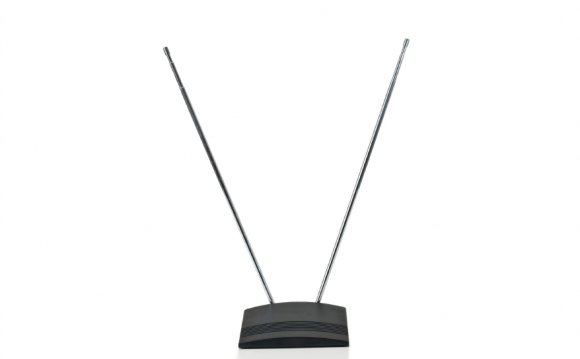 "Buyer Beware" We all have heard this a thousand times, yet many consumers continue to purchase products with false or misleading information without further investigating of the facts. One case in point is the HDTV antenna. Lets separate the facts from the fiction.
FICTION Special TV antennas are necessary to receive the free over the air HDTV/Digital signal.
FACT HDTV/Digital signal is and will broadcast on the same channel frequencies (VHF and UHF) that traditional analog television has been broadcasting on for years. The frequency band will be narrower covering channels 2 through 51. See: Real vs. Virtual Channels.
FICTION all HDTV/digital signals will be broadcast on the UHF(Ch.14-69) frequency band.
FACT Not all digital signals are UHF. Nearly every television broadcasting market in the U.S. has at least one or more VHF (2-13) channel. requiring a VHF and UHF capable antenna.
FICTION I will need to replace my current TV antenna to receive over the air HDTV.
FACT If your current TV antenna can receive both VHF(Ch.2-13) and UHF(Ch.14-69) TV signals, and is in proper working order, it is unlikely a change will be necessary.
Because of widespread misunderstanding many people will purchase two TV antennas. The first TV antenna will be purchased as a so called HDTV antenna. This TV antenna will usually be a UHF TV antenna. The well meaning dealer who sold the HDTV antenna thought all HDTV signals would be broadcast on the UHF band. After the digital transition date of 2009 many TV channels currently broadcasting on the UHF band will move to the VHF band channels leaving the consumer without reception on these VHF stations.
I believe for the most part this is an honest mistake. All broadcasters are required to broadcast their traditional analog signal until February 2009. At the same time broadcasters are currently broadcasting their new HDTV signal. Because of the limited channel space allotted for television broadcasting most HDTV channels are temporarily assigned to UHF channels, and will permanently be assigned in 2009. At this time many of the HDTV channels currently broadcasting on the UHF(Ch.14-69) will return to the VHF(Ch.2-13) frequency.
The fact of the matter is, there is no difference between a traditional TV antenna and a HDTV antenna.
What type of antenna do i need for my hdtv?
Although some people would like you to think there is a difference this simply is not true.
When choosing your antenna for HDTV use the same guide lines used for selecting a traditional TV antenna. Consider the antennas quality, size, range, and how much money you are willing to spend and in most cases be sure the TV antenna is VHF/UHF capable. See TV Antenna Range.
Remember if it sounds to good to be true, it probably is.
Denny is considered to be an expert in his field. He has been installing TV antennas for nearly twenty years. His website TV Antenna Source at is full of helpful tips and useful information for the do-it-yourself TV antenna installer.
What kind of antenna do i need for my converter box?
The type of antenna in use has nothing to do with the converter box in use. If the antenna works it will work for a TV with a built-in digital tuner or a TV using a set top converter box. Keep in mind not all tuners (built-in or stand alone) are created equal. Some set top tuner brands and TVs with built-in digital tuners are more sensitive and will work better than others.
Source: www.dennysantennaservice.com
Share this Post