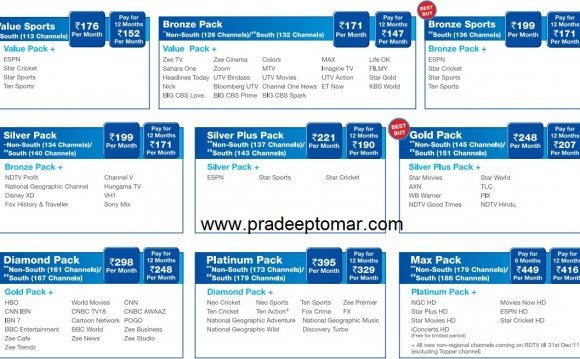 All multiplexed H.222 transports for HDTV (1080i) channels use DVB-T2 256-QAM modulation. Local channels on the LTVmux use DVB-T QPSK modulation. All other transports for PAL (576i), radio and interactive channels use DVB-T 64-QAM modulation.
All HD television channels on the Freeview platform are encoded in H.264 and subject to a MPEG-LA controlled transmission patent licensing tax which is included in the Freeview broadcaster cost and varies on viewership figures. This tax is currently paid via one of three registered licensees, which are the BBC, ITV and BSkyB. The SD channels still use H.262 which doesn't incur any additional transmission costs.
The PSB1 transport (operating name BBC A) is used solely for the standard definition PSB services of the BBC. The PSB2 transport (operating name D3&4) carries only standard definition versions of both the commercial broadcasters PSB services and some of their commercial services. The PSB3 transport (operating name BBC B) is used for both HDTV versions of most of the BBC and commercial PSB services and for standard definition commercial services (viz Film4 +1). The COM4 (operating name SDN), COM5 (operating name ARQ A) and COM6 (operating name ARQ B) transports, which are only transmitted from main transmission sites, carry only standard definition commercial services. The even less geographically available COM7 and COM8 transports, only broadcast from selected principal transmitting sites at significantly lower power than the other transports, carry both commercial HDTV and commercial standard definition services.
LTVmux is a series of localised transports at certain transmitter sites carrying local and nationwide channels. Its availability is much less than that of the commercial COM transports. In addition to this, the NImux transport (operating name RNI_1) is only available in parts of Northern Ireland and the GImux transport (operating name G_MAN) is only available in Greater Manchester.
Many free-to-air channels are promoted as part of the Freeview line-up. Subscription channels require a subscription to a pay TV package, with pay-per-view channels requiring a one-off payment to view an event.
These regional channels are licensed by Ofcom under the Local Digital Television Programme.
Due to the LCNs allocated to the Children's section all being filled, a temporary overflow space has been created in the General Entertainment section between LCNs 95–99.
Interactive services for compatible receivers (Internet connection/compatible HD TV/box required).
These are services that are not designed to be channels but do show up on the EPG of the majority of Freeview boxes.
In England and the Channel Islands, up to five BBC Local Radio stations are available over DTT. Availability of these stations vary, depending on how their FM and DAB broadcast areas align with locations of DTT transmitters. In Wales, Scotland, and Northern Ireland, national radio services are broadcast in their respective nations.
These are channels that have been removed from digital terrestrial television. This does not include rebranded channels or channels that have ceased broadcasting.
DVB name
Notes
Owner/parent company
Broadcast hours
Availability
Format
24 hours
PSB1
Free-to-air
Some variations in programming for Wales, Scotland, and Northern Ireland.
BBC
16:9 SDTV
Made up of 15 regional stations. Branded ITV, STV or UTV depending on location.
ITV Network Ltd (ITV plc/STV Group plc)
PSB2
England, Northern Ireland, Scotland only.
COM4
17
Timeshares with Blue, TruTV +1.
UKTV (BBC Worldwide/Scripps Networks Interactive)
08:00 – 02:00
COM5
18
Additional IPTV streamed channels available on the red button: Magic, Kiss, Kerrang!.
COM6
19
20
07:00 – 04:00
21
Viacom International Media Networks Europe
09:00 – 04:00
22
Timeshares with SmileTV2.
Ideal Shopping Direct Ltd
07:00 – 00:00
23
Timeshares with Babestation 2, Smile TV 3.
07:00 – 22:00
24
ITV Digital Channels Ltd (ITV plc)
25
26
27
ITV2 +1
1 hour timeshift of ITV2. Timeshares with ITVBe +1.
06:00 – 04:00
28
Channel Four Television Corporation
PSB2 (England, Northern Ireland, Scotland)
COM4 (Wales)
29
E4 +1
1 hour timeshift of E4.
30
31
32
Square 1 Management Ltd
33
ITV +1
1 hour timeshift of ITV. Made up of 13 regional stations. Branded ITV +1, STV +1 or UTV +1 depending on location.
34
ITV3 +1
1 hour timeshift of ITV3. Timeshares with CITV, Studio 66.
18:00 – 00:00
35
Timeshares with QVC Style.
QVC (Liberty Media)
05:00 – 01:00
36
QVC Style
Timeshares with QVC Beauty.
01:00 – 05:00
37
38
Quest +1
1 hour timeshift of Quest.
Discovery Networks Northern Europe
39
Timeshares with Hochanda, ITV4 +1.
ITV Digital Channels Ltd (ITV plc)/JML Direct Ltd
06:00 – 03:00
40
Timeshares with Babestation, Jewellery Maker, YourTV +1.
Rocks & Co Productions Ltd
13:00 – 23:00
41
Scripps Networks Interactive
42
43
The Genuine Gemstone Company
44
Channel 5 +1
1 hour timeshift of Channel 5.
45
Film4 +1
1 hour timeshift of Film4.
PSB3
46
Sky plc
47
09:00 – 05:00
48
49
The Jewellery Channel Ltd
50
Movies4Men +1
1 hour timeshift of Movies4Men.
Sony Pictures Television
GImux
51
NImux
16:9...
Source: en.wikipedia.org
Share this Post