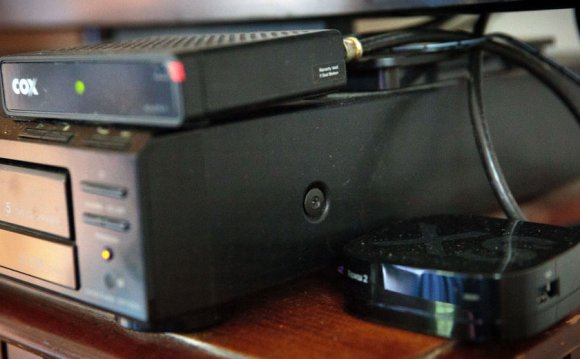 A digital converter box connects to your existing TV and allows it to receive free over-the-air digital TV signals. A digital converter box is a one-time purchase with no monthly fees. One converter box is necessary for every TV that doesn't have a built-in digital tuner and that receives its signal over the air with an antenna.
How will TV be different with a digital converter box?
A digital converter box will enable you to experience several benefits of digital television on your existing TV set: higher quality picture and sound, more free channel choices and additional features such as on-screen program information.
How do I get a digital converter box?
Converter boxes are available from many retailers. There are a few things to consider before making a purchase
You can apply for up to two $40 government coupons to reduce the cost of approved converter boxes. Note: If you already received a coupon and let it expire, you can now reapply for a new coupon. Coupon applications are accepted through July 31, 2009 or until supplies run out.
There are many converter box models on the market, so research what kind of box is best for you.
Coupons will be sent with a list of eligible converter boxes as well as a list of participating local retailers. This information is also available from the coupon Web site.
Many major retailers including Best Buy, Circuit City, Kmart, Sears, RadioShack, Target and Wal-Mart are selling the boxes.
You can use your coupons to purchase boxes at a local retailer or through online retailers.
Price (ranges from $40 - $80)
If your market has low-power TV stations or translators you will need a box with the "analog pass-through" function.
Some boxes have additional features such as enhanced Closed Captioning or detailed on-screen program guide.
Options vary depending on where you live, so ask friends, family or a neighbor for recommendations.
Remember to ask the retailer about their return policy. Some boxes may perform better in different markets and you may find that one model works better than another in yours.
Source: www.pbs.org
Share this Post