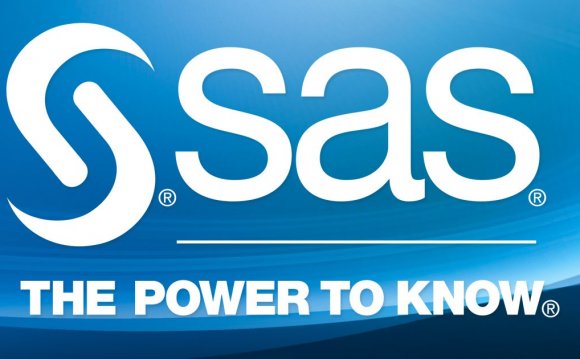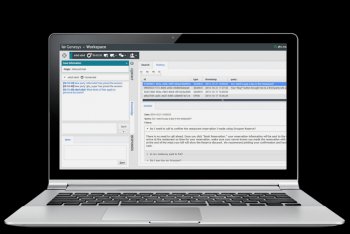 Improve e-Commerce Sales, Self-Service Interactions, and Web Customer Service
Today, there are over three billion global internet users – 40% of the world's population – driving consumer growth in digital service, support and sales interactions that require the digital contact center to incorporate better web-based capabilities. Customers are online self-serving, and when assistance is needed, looking to connect and chat on the Web to the companies from whom they purchase products and services – in order to get help, resolve issues and make new purchases. The need to stay competitive and respond to customers over the Web requires more self-service automation and omnichannel support than ever before. Genesys solutions and technologies can help you accomplish this simply and cost-effectively.
Our proactive solutions for web engagement are powered by a robust rules engine, allowing your teams to easily adapt business rules to changing buyer behavior and customer support needs. Genesys helps your organization provide superior cross-channel experiences – including web-based, self-service interactions such as knowledge assisted search, web forms and email. Genesys Knowledge allows companies to deflect interactions by immediately providing suggested articles to customers based on live chat content, email ticket submission, Web form, SMS or Social channels, leading to cost reduction and faster resolutions.
Genesys alone offers omnichannel journey management combined with routing directly to the right agent, web sales conversions and web "first contact" resolution rates. Our full set of capabilities for the Web includes social, callback, video via WebRTC, co-browse window-sharing and proactive chat.
Proactive assistance, or knowledge-based answers at the right time is often the difference between a completed sale and an abandoned shopping cart. Genesys combines real-time behavioral analytics with historical customer interaction data to determine the right time for you to engage web visitors over the right channel with the right person. This requires context within the current interaction, as well as the ability to transition within the web channel from one type of interaction to another, preserving context in the process. Context also allows you to understand where your customer is in the customer journey, so you can proactively push information, offerings such as discounts on cross-sells or new support capabilities. The result? More personalized interactions, more happy customers and more income to the bottom line.
Analyze, Prioritize and Route Social Media Conversations to the Best Resources as Part of a Comprehensive Customer Experience Strategy
According to Pew Research, use of social media has tripled in less than five years, with 72 percent of online adults now using social networking sites. That explosion of social media activity requires new ways for your business to connect social media posts into customer touchpoints. With the immense volume of social interactions growing daily, potentially getting caught in the social blind spot means missing valuable engagement opportunities which can result in customer churn and decreased brand loyalty. By actively using social media monitoring for listening to what customers say about your brand on social networks – and incorporating social capabilities into your omnichannel customer experience strategy – you can stay on top of brand discussion trends and support issues, while uncovering valuable insights. Genesys enables social media touchpoints throughout the customer journey to be managed as part of your overall social care and digital customer experience strategy. Social media engagement is managed by the Customer Experience Platform including routing orchestration, process automation, reporting, and workforce optimization.
As an integral part of the omnichannel functionality of the Genesys Customer Experience Platform, social media management becomes a cornerstone of your digital contact center strategy. By extending business rules and service level strategies to the growing volume of social media-based customer interactions, your business will improve its digital customer experience. Be present and responsive on the social networking sites most important to your customers, without creating new "silos" of information. Easily identify and prioritize online comments to share across the enterprise, and call on the most appropriate people to engage with customers as needed, bringing new levels of scalability, consistency and responsiveness to your social customer care strategies.
Social media analytics can uncover unique or otherwise-difficult-to-obtain knowledge about the desires of individual customers and the broader market. Having context around the social conversation can empower your agents to respond with a high degree of confidence and easily meet established service levels. Genesys provides a wide range of capabilities for social engagement, including:
Powerful social media analytics tool in the Cloud that cuts through the noise to determine action ability and intent
Proactive conversational text and intention analysis with insights
Dynamic Response Recommendation Engine to help recommend the best response
Advanced filtering, prioritization and routing to ensure the needed posts get responses
Easily identified trends around issues, problems, questions, value gains and team performance
Real-time dashboard designed for social customer care
Industry leading omnichannel routing
Genesys Customer Experience Platform for ability to pivot channels for privacy without losing context
Drive Customer Satisfaction and More Efficient Response by Preserving Context and Location Awareness Across Channels
Current growth in mobile device usage is the most significant technology expansion story in history. With three out of every four of mobile users now relying on mobile apps for customer service, the implications of this expansion on customer engagement processes are huge. The impact of this growth is that mobile is now a key component of your omnichannel contact center strategy. Genesys provides the right platform, tools and connections to help you capitalize on this explosive growth and the opportunities it presents.
Genesys supports personalized service and conversations through your mobile applications so that your customers can connect with you anytime, regardless of context or location. With Genesys you can provide escalations to the right resources – to and from mobile apps – and involve other touchpoints such as voice, web, and social media. The ability to follow users for better real-time awareness of location, situation and context helps provide better service and lets you capitalize on timely opportunities.
Scheduling interactions with customer service, receiving notifications and callbacks – all over mobile devices – provides your customers with a level of convenience that drives more loyalty and, in many cases, more revenue. Connecting your customers with the appropriate resources based on mobile location and context is also more efficient for workforce optimization.
Genesys incorporates mobile context into your customer engagement opportunities for faster routing and response to customer issues. Seamless integration with mobile identification, location and presence help you deliver best-in-class mobile solutions and create new opportunities for exceptional service and additional sales.
Genesys enables your organization to bring business rules, conversation history, locations and customers preferences to your mobile interactions, enabling enhanced personalization and a richer digital customer experience which increases loyalty and satisfaction.
Source: www.genesys.com
Share this Post